Upcoming Events:


Tuesday, October 30, 2012

ASM Canada Council - 2012 M. Brian Ives Lecture
"Localized Corrosion of Stainless Steel and Carbon Steel Weldments"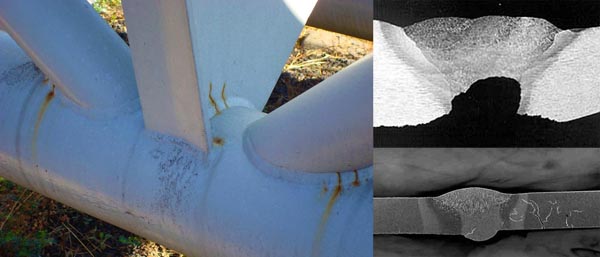 Presented By:
Dr. Andrew Garner Ph.D., P.Eng.
Andrew Garner & Associates Inc.
Location:
Assiniboine Gordon Inn on the Park [MAP]
1975 Portage Avenue

Reception: 6:00pm
Dinner: 6:30pm
Presentation: 7:30pm
Members $15,
Non-members $20,
Students $10
RSVP: webmaster@asm-manitoba.ca
by 3pm, Thursday, October 25, 2012
Description:
Weld-associated corrosion of stainless steels will be reviewed with examples from oxidizing and reducing environments from the pulp and paper industry. Examples of carbon steel weld corrosion will also be detailed from sea water and from caustic exposure. Pitting, stress corrosion, filler metal composition and post-weld cleaning issues are among the critical factors covered. The range of test methods available to identify the best ways to avoid the corrosion issues will be detailed.
Curriculum Vitae:
Dr. Andrew Garner Ph.D., P.Eng.
Academic Background
Liverpool University, Metallurgy, 1968 B Sc
University of British Columbia, Metallurgical Engineering, 1974, PhD
Employment History
Alcan Industries Ltd UK, Metallurgist, 1968-9
University of British Columbia, Research Associate, 1974
Placer Development Inc., Ottawa, Senior Research Engineer, 1974-8
Pulp and Paper Research Institute of Canada Head of Corrosion Group and Director of Paper Physics,1978-1989; Director of the Vancouver Laboratory 1990-2005
Andrew Garner and Associates Inc., Principal, 2005 to date
Honors
2010 The Frank Newman Speller Award from NACE International in 2010 (for lifetime achievements in corrosion engineering)
2002 The Engineering Division Technical Award and Beloit Prize from TAPPI (for engineering contributions to the pulp and paper industry)
1998 University-Industry Synergy Award from the Conference Board of Canada/NSERC jointly for managing the development and commercialisation of the Fibre Quality Analyser.
1985 Canada Awards for Excellence, Silver Medal for Innovation for development of Electrochemical Protection Technology for Bleach Plant Washers
1985 TAPPI Pulp Manufacturing Division Award for best paper at the 1984 Pulping Conference. Paper entitled "Cracking of Kraft Continuous Digesters: An Update", by D. Singbeil and A. Garner.
1984 I.H. Weldon Gold Medal, Canadian Pulp and Paper Association, for best paper by a member. "Suction Roll Failures in Canada".

Previous Event: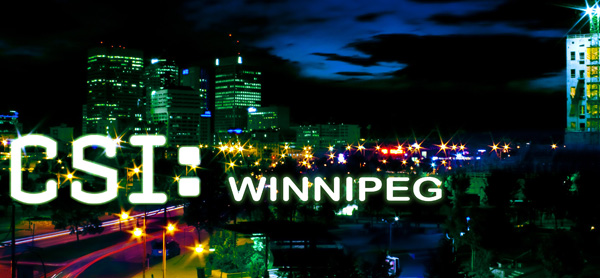 ASM Forensics Night

"CSI on Television vs the 'Real World' "
Garrett Carrette
Winnipeg Police Service Forensic Identification Specialist

Do you have ideas for future events?
Please contact Leroy Reimer at leroy@asm-manitoba.ca

Past Events:


CSI Winnipeg: ASM Forensics Night
"CSI on Television vs the 'Real World' "
Speaker: Constable Garrett Carrette
Winnipeg Police Service Forensic Identification Specialist
Tuesday, March 6, 2012
-Event Photos (Coming Soon)
Student Networking Reception
University of Manitoba, Fort Garry Campus
Thursday, February 16, 2012
-Student Chapter Info
ASM Manitoba Christmas Party
Celebrations Dinner Theatre - Jump for Glee
Thursday December 8, 2011
- Event Photos
Canada Council M. Brian Ives Lecture
"A Gritty Proposition - An Introduction to the Alberta Oil Sands Industry and Related Materials Issues"
Speaker: Dr. John Wolodko Ph.D., P.Eng.
Alberta Innovates - Technology Futures
Tuesday, October 25, 2011
- Event Photos
ASM Student Networking Reception:
University of Manitoba Materials Science Lab
Thursday, April 7, 2011
- Event Photos

Christmas Party:
Celebrations Dinner Theatre
"Mamma Mio!"
Thursday, December 9, 2010
Canada Council M. Brian Ives Lecture:
"The Role of Electron Microscopy in the Development of New Functional Materials"
Speaker: Dr. Gianluigi Botton, Ph.D.
Thursday, November 25, 2010

Manitoba Hydro Tours:
1) Manitoba Hydro Museum
Thursday, April 22, 2010
2) Manitoba Hydro Place - 330 Portage Avenue
Thursday, May 20, 2010

New Year Party:
Rumor's Restaurant & Comedy Club
Featuring: Jay Malone
Friday, January 29, 2010

Canada Council M. Brian Ives Lecture:
"Joining Trends for Manufacturing and Repair of Advanced Materials"
Speaker: Ms. Priti Wanjara, Ph.D
Thursday October 15, 2009

Facility Tour:
The Royal Canadian Mint
Thursday May 28, 2009


Bulletin Archive (Discontinued):


- The Bulletin: December, 2010 [PDF]

- The Bulletin: October, 2010 [PDF]

- The Bulletin: October, 2009 [PDF]

- The Bulletin: May, 2009 [PDF]

- The Bulletin: March, 2009 [PDF]

- The Bulletin: November, 2008 [PDF]

- The Bulletin: October, 2008 [PDF]