Upcoming Events (Sep 2018 - Apr 2019):

Please Check back for updates, or sign up for our newsletter
Don't Miss Out on Upcoming Events - Subscribe to Our Newsletter - Link
Networking Night - September 2018
Brian Ives Lecture Fall 2018
Industry Tours: Fall 2018

Interested in showcasing your business by hosting or sponsoring an Industry Tour?
Please contact info@asm-manitoba.ca for more information.
Events: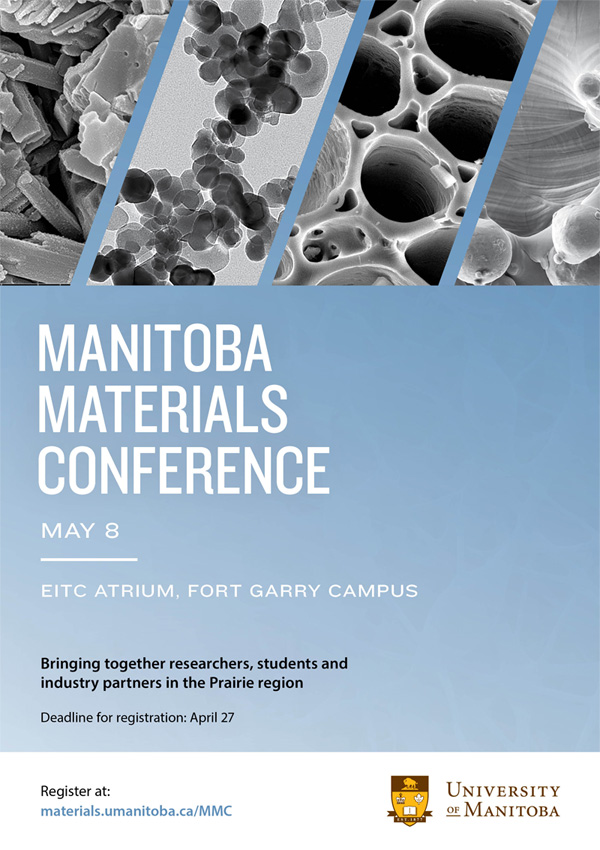 May 8 - Manitoba Materials Conference
Location: EITC (Engineering Complex) Atrium at University of Manitoba
Bringing together researchers, students and industry partners in the Prairie region
Register at http://materials.umanitoba.ca/MMC

Don't Miss Out on Future Events - Subscribe to Our Newsletter - Link
Events Archive:


Feb 6, 2018: SAE Manitoba Event - Manitoba Public Insurance
Dec 7, 2017: Celebrations Dinner Theatre - Bewitching Elvis

Sept 28, 2017: 2017 ASM Manitoba Kick Off & Networking Mixer.
May 18, 2017: ASM Manitoba Networking Mixer