Upcoming Events:
Don't Miss Out - Subscribe to Our Newsletter - Link
September 28, 2017: 2017 ASM Manitoba Kick Off - Bring a Friend Night at Crazy 8 Billiards
ASM Manitoba is looking to reconnect with its membership, get new ideas for events, and help you continue to build your network of professionals.
Members, please invite at least one person to this event!
Each new guest is free!
In response to member feedback - we are starting our next event earlier, so members can attend directly after work. This is a come and go event with no set schedule - feel free to drop in at the start, or later in the evening.
Thursday, Sep 28, 2017     5:00pm to 9:00pm
Location:
Crazy 8 Billiards
Suite 42 - 820 Berry Street
Network and play pool for the evening on reserved tables
Food will be Provided
Cost: $5
RSVP date: Monday, Sep 25
info@asm-manitoba.ca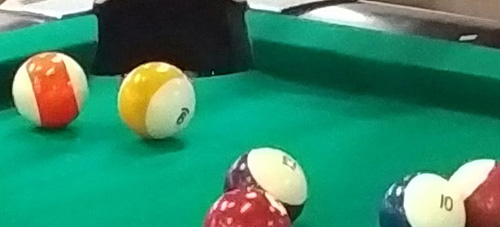 October: Brian Ives Lecture
November: Industry Tour
December: Celebrations Dinner Theatre - Bewitching Elvis
** Schedule of Events may be Subject to Change
Last Event:
May 18, 2017: ASM Manitoba Networking Mixer
A casual night of networking, billiards, and refreshments.

Message from the ASM Manitoba Executive:
The volunteers on the Executive Committee are back together and hard at work for ASM Manitoba.
We look forward to bringing back new networking, technical, social and educational events in 2017.
For any questions, or if you are interested in volunteering - please feel free to email Leroy and Ian at: info@asm-manitoba.ca

Stay Connected:
News:
Stay Informed: Subscribe to Our Newsletter
Sep 12, 2017: Details for Kick Off Event Released
Aug, 2017: Congratulations to Ian Polyzois on his new position!
May, 2017: Details for May 18, 2017 Networking Mixer Released
April, 2017: Website temporarily taken down for maintenance
About ASM International:
ASM International is the largest and most established materials information society. ASM engages and connects you to a global network of materials professionals and their organizations and provides access to trusted materials information through reference content and data, education courses, international events, and research.
For more information: Link to asminternational.org
Interested in becoming a member of ASM International?