About ASM International:

ASM International is the largest and most established materials information society. ASM engages and connects you to a global network of materials professionals and their organizations and provides access to trusted materials information through reference content and data, education courses, international events, and research.
For more information visit asminternational.org
Interested in becoming a member of ASM International?
Student Memberships (Material Advantage):



Jump Start Your Career


Meet With Engineers in Industry


Volunteerism & Leadership Opportunities

Join Material Advantage



Online Application


Material Advantage Memberships include student memberships in these four societies:

Events (Apr - June 2019):

Apr 11 - Klassen Metal Stamping - Industry Tour - Thank you to Klassen Metal Stamping for hosting this event, and to all who attended - what a great turnout!
Event Photos
May 7 - Manitoba Materials Conference - University of Manitoba
May 6&7 - CCWJ Seminar - Design of Welded Connections - Steel Structures - University of Alberta, Edmonton, AB
May 9&10 - CCWJ Seminar - Design of Welded Connections - Steel Weldments - SAIT Heritage Hall, Calgary, AB
Further 2019 Industry Tours / Technical Presentations in planning and To Be Announced - Please sign up for our newsletter for future updates
Don't Miss Out on Upcoming Events - Subscribe to Our Newsletter Here

Message from the ASM Manitoba Executive:


Happy Spring-Time! - from the Executive Committee of your local ASM International Manitoba Chapter.
We look forward to meeting with you at our next event.
For any questions, or if you are interested in education opportunities or volunteering - please feel free to email us at: info@asm-manitoba.ca

In the News:

Izabela Witkowska is a blue-sky thinker
Witkowska is a leader and mentor for women in aviation and aerospace
http://magazine.cim.org/en/voices/izabela-witkowska/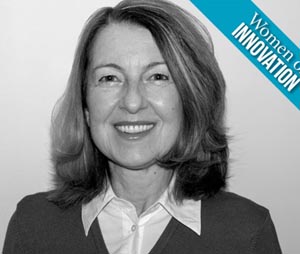 Izabela Witkowska, a long time member of the Mantioba Chapter of ASM International, and Chair from 1998-2000, was recently featured in the book Women of Innovation.
An excerpt from this book was recently posted online: http://magazine.cim.org/en/voices/izabela-witkowska/
The book tells the stories of 20 women engineers who have overcome obstacles and excelled in their fields. We hope that by sharing these stories more women and girls will feel comfortable pursuing careers in science, technology, engineering, and mathematics (STEM).

Stay Connected: